The Top 10 Misconceptions About Cancer Screening You Need to Know
Get the facts on cancer screening tests. We'll break down the common misconceptions you've heard about MCEDs, traditional methods and more – so you can get the peace of mind that comes with being informed.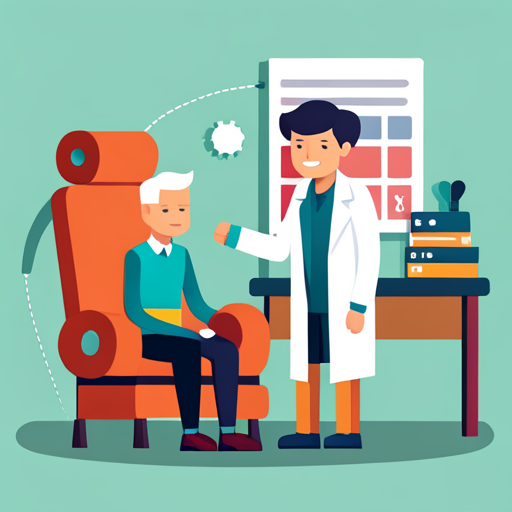 Cancer Screening can be an uncomfortable subject to talk about In many cases, either we might know someone or have heard about someone who was diagnosed with cancer and lost their life as a result of the disease. When talking about cancer screening and the misconceptions surrounding the topic, It's important to remember that even healthy people may avoid talking about cancer screening due to fear or lack of information. The idea of more follow-up appointments, visiting outpatient centers, and a potential diagnosis can cause enough stress and anxiety to make people avoid screening altogether.
Thanks to advances in science and medicine, a new form of cancer screening tests called, "MCEDs", or Multiple Cancer Early Detection Tests have been developed to drastically improve the cancer screening process and to promote the early detection of cancer. MCEDs such as OneTest often come in the form of blood tests, that can be added to your routine physical by a doctor.
In this blog post, we'll debunk the top 10 misconceptions about cancer screening tests, so that if you choose to get screened, you can be confident that it's not a scary experience or stressful experience!
Misconception 1. Cancer Screenings Are Uncomfortable.
One of the common fears associated with cancer screening tests is the perception of pain and discomfort. But the truth is, cancer screenings can be over within minutes and cause minimal to no discomfort. 
In the case of most MCEDs like OneTest, testing only involves a single blood draw, and can be taken in a couple of minutes at your doctor's office or a partnering blood draw location near you.
Misconception 2: Screening Requires a Family History Of Cancer.
While having a family history of cancer can increase your chances of developing the disease, it's not the only determining factor. Anyone can develop cancer, and early detection is vital for successful treatment. 
Misconception 3: Cancer Screenings are Expensive.
The cost of screenings varies by type of test, with some tests such as LDCT scans and Chest X-rays being covered under most insurance plans under certain age and risk factors. When it comes to MCEDs, there are many options available. 
Some can be quite pricey, but if you're looking for an affordable option, OneTest is one of the most cost-effective, priced at just $189.  
Although not currently covered under all insurance plans, MCEDs like OneTest are priced affordably within the market to avoid headaches from increased healthcare costs if reimbursement isn't possible. If you are interested in reimbursement, check your state and local laws for more guidance. 
As some states may allow reimbursement for MCEDs by private insurance in the future, and in Medicare health insurance plans on a federal level as well.
Misconception 4. Early Cancer Detection is not Necessary.
Some people assume that cancer is a death sentence and there is no cure, so why bother getting screened? The truth is, diagnosing cancer in the early stages increases the chances of successful treatment outcomes. While MCEDs do not directly diagnose cancer at its origin, they are designed to help doctors to detect cancer, in conjunction with currently recommended screening methods (LDCT, Mammogram, Chest X-ray, etc.) 
Although no screening test or treatment plan can prevent the worst outcome, the idea "early detection saves lives" is based on early screening, and vigilance to provide the best outcomes, and not avoidance. 
Misconception 5: Genetic Testing is the same as Cancer Screening.
While it may seem logical to assume that at-home genetic testing provides accurate or helpful results, It's not always the case. In the case of popular at-home genetic tests such as "23 & Me" that look at your lifetime probability of getting cancer, there isn't much that a physician can do with that information to help a patient. 
Other than recommending a healthier lifestyle, doctors are limited in their ability to help patients correctly deal with the results from these types of testing kits. In many ways, these testing kits should be looked at as informative, science-based entertainment products rather than medical information. 
There are some cancer screening tests that use DNA, however, the results are typically provided via a virtual telemedicine doctor or in-person physician consultation similar to most other screening tests. 
Misconception 6: Cancer Screenings are ONLY for Older Adults.
Although cancer does affect mostly older adults, it doesn't discriminate based on age. While most cancer screenings are typically recommended using factors like age, and smoking history, it's important to consult with your doctor to determine the appropriate screening schedule. Other considerations related to your medical history such as occupation and family history may play a role as well. 
For that reason, we recommend you speak with your physician to understand your risk factors even if that means don't get tested early by conventional screening standards.
Misconception 7: All Cancer Screening tests are Created Equal.
There are different types of cancer screening tests, and each one has specific benefits and limitations. There are many different kinds of cancer screening tests such as CT scans, Chest X-rays, and Mammograms are all screening tests that help doctors diagnose cancer outside of taking blood or stool samples. These tests all come with their own benefits and drawbacks.
These kinds of tests are more prevalent, recommended, and covered under insurance. Additionally, they may require you to visit an outpatient clinic or practice to get them as well, which may be perceived as an additional step to receiving care. Although this may be frustrating, it's an important step that is worth your time. 
MCEDs like OneTest, use simple blood tests to provide results similar to a regular blood panel. The test provides you with a 12 month-look into your likelihood of developing cancer, thanks to its patented testing approach and machine learning algorithm that uses real-world studies data. There is no replacing the current regular screening methods such as low-dose CT scans (LDCT), and mammograms, however, It's important to discuss with your doctor and find the cancer screening tests appropriate for your specific needs! 
In any case, MCEDs like OneTest should be used in conjunction with regular screening methods, not instead of them. 
Misconception 8: Cancer Screenings Always Detect Cancer.
It's easy to think that if any test shows a value, positive or negative, the test is 100% correct. Although accurate, a positive or elevated screening result does not out-rule the possibility of a negative, and vice versa. 
Cancer screenings like OneTest can detect abnormal or elevated biomarker values, but these results are not always 100% certain and cannot always help determine if someone will develop cancer in the next 12 months. In some situations, acute infections or inflammation can cause the test to show an elevated risk of cancer, when really there is a separate issue involved. 
The only "diagnostic" test capable of diagnosing cancer is called a tissue biopsy. This test involves invasive surgery that has its own risks, so doctors and researchers seek to develop less invasive tests such as mammograms and MCEDs to initially screen patients and then provide a follow up with more accurate testing methods. 
All testing methods, biopsy included, can create false positives and negative results, which is why we should consider the results inside of that mindset, and take into consideration the information related to the accuracy and reliability of any cancer screening test. 
Misconception 9: Cancer screenings aren't needed if you feel healthy.
Cancer doesn't always present symptoms, especially in its early stages, which is why cancer screenings are essential for early detection. We usually associate symptoms with getting sick, so people may be confused to hear that they should be screened for cancer. 
In the past, cancer was typically only diagnosed when symptoms arose and was more difficult to treat due to limited knowledge and treatment options. With new advancements and technology, we have been able to not only treat cancer, but also cure cancer cases through chemotherapy, advanced radiation, and gene therapy.
When it comes to getting screened, advancements such as MCEDs can be seen as a way to improve cancer awareness and potential diagnosis, in addition to traditional screening methods and diagnostic methods such as tissue biopsies. 
Misconception 10: If you have a clean bill of health, you don't need to be screened again.
It's not enough to get screened once and assume you're in the clear for life. Cancer screenings should be conducted regularly, and the frequency of screening varies by results and an individual's risk factors. We recommend annual screenings for most individuals who use MCEDs, and believe the full power of cancer screening comes from long-term testing, in addition to taking the first step of getting an individual test. 
Additionally, the results of one MCED such as OneTest may only be valid for a period of time. In the case of OneTest, our tests are only valid for up to 12 months, given there isn't a false positive or negative test result. After that we recommend patients conduct yearly testing to track their biomarker changes over time, in addition to following up with their doctor to discuss any results. 
Screening for cancer is essential for improving your doctor's ability to diagnose early, and when needed. However, there are many misconceptions about cancer screening that can cause people to avoid them. Misconceptions such as cancer screenings being painful or unnecessary can be debunked with accurate information and scientific evidence. 
Consult with your doctor about your risk factors and screening tests appropriate for your needs and consider additional MCED testing as part of your cancer screening process! 
For more information about OneTest cancer screening, please visit our website www.onetestforcancer.com to learn how you can get started with cancer screening today!