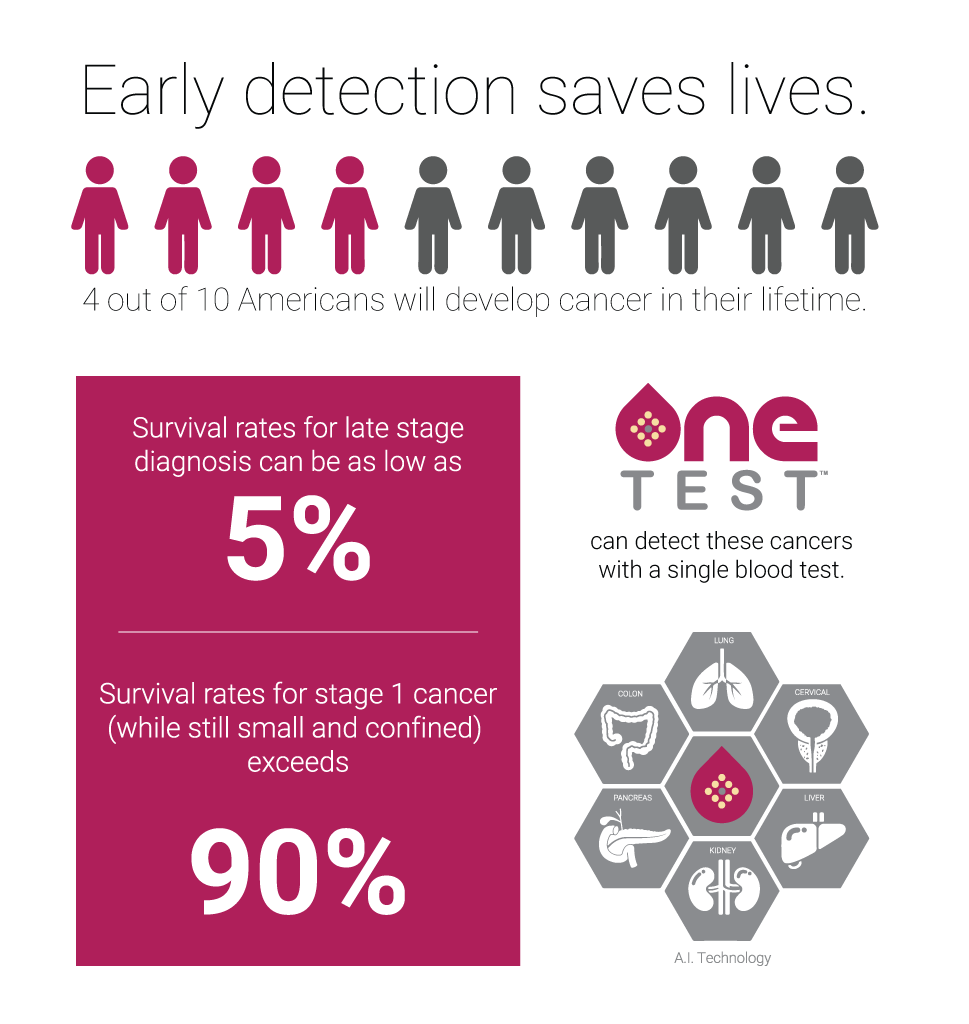 Schedule now and get screened at one of the participating Urgent Cares
$189 Use promo code urgentcare20 and get 20% off
The future of cancer detection is here. Get screened for multiple cancers with one simple blood test. One Test is powered by A.I. technology.
According to the American Cancer Society, a person's lifetime risk of getting cancer is almost 40%.
For most cancers, early detection can mean the difference between life and death.
OneTest can help with early detection of lung, liver, pancreas, and other cancers that are not widely screened for in the United States.
It is powered by Machine Learning algorithms built with data from tens of thousands of individuals previously tested.
Schedule now and get screened at one of the participating Urgent Cares
$189 Use promo code urgentcare20 and get 20% off
Total Access Urgent Care
9740 Traville Gateway Dr, Rockville, MD 20850