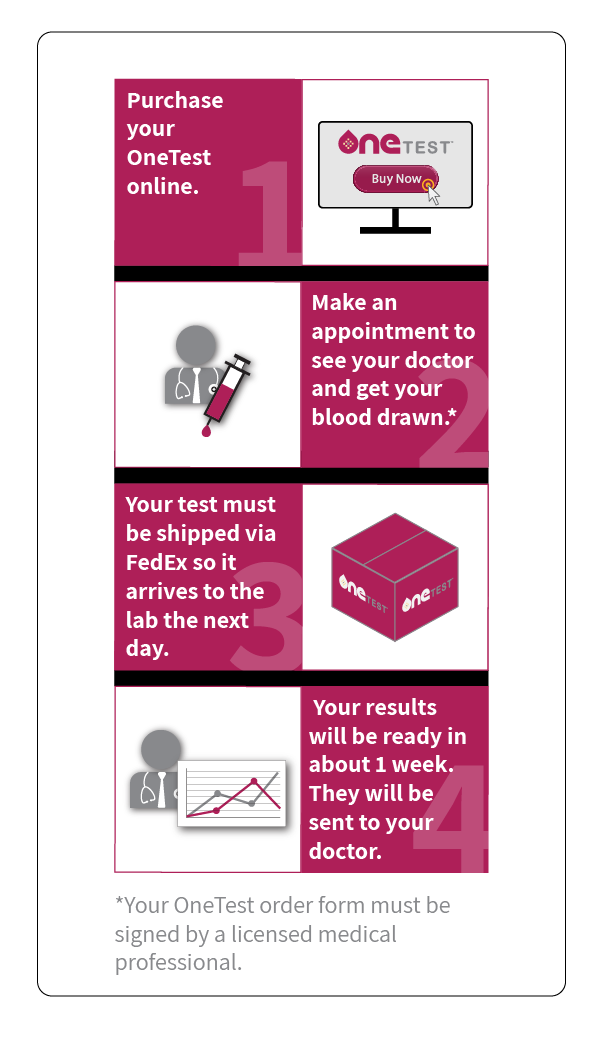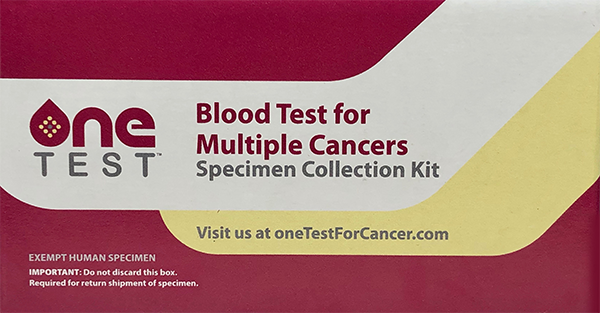 Price: $189
OneTest is a new blood test for multiple cancers which can help identify cancers at early, more treatable stage. OneTest is not a genetic test. It looks at biomarkers, known as tumor markers (also called "cancer markers") which are associated with various types of common cancers.
You must be 18 years of age to order OneTest.
Most FSA/HSA accounts accepted.